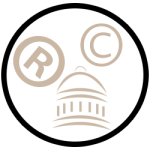 The current outlook for legislative patent reform in 2015 is not so much whether reforms will be enacted but instead how far they will go.  In a Chamber of Commerce IP event on November 18, Representative Goodlatte and Senator Coons will discuss their outlook on IP legislation in the new term.
Source: https://patentlyo.com/patent/2014/11/update-patent-reform.html

Goodlatte has championed strong legislative patent reforms that include a presumption of attorney fee shifting, broadening of post-issuance review proceedings, heightened pleading requirements, and patent ownership transparency. Senator Coons has also favored patent reform as well as sponsoring bills to nationalize trade secret law.
Emerging as a leading Senate Republican on patent reform is Senator Cornyn of Texas. Julian Hattem (The Hill) quotes Sen. Cornyn as saying that the 2015 Senate will "absolutely" pass legislative patent reforms to address the problem of "patent trolls."  In 2014, Senators Cornyn and Schumer drafted a compromise bill that was less extreme than the Goodlatte version (that passed the House).  However, that compromise was never strongly supported by members of either party.  For his part, President Obama appears to be willing and ready to sign the Goodlatte bill if approved by Congress.
In the longer game, members of both parties see these patent reforms as potentially offering experimental results for major tort reform initiatives.  The test of success is whether the reforms limit the enforcement of "bad" patents while upholding both the value of "good" patents and the research-incentives offered by the patent system.
With Democrats out of the majority in the Senate, it is unclear whether patent reformers will now push for reforms that go beyond the recent legislative proposals.  A major open issue is that of the short nine-month window for filing of post-grant review proceedings.  A simple proposal would extend that window to 18-months post issuance and additionally open a second window to challenge very old patents.  In the past, I have proposed a USPTO claim-construction proceeding that could be a simple and cost-effective tool for formally establishing claim scope.
Read full article HERE | SOURCE: Pantently-O | "An Update on Patent Reform 2015" by Dennis Crouch