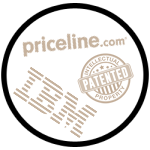 IBM has sued online travel company Priceline Group and three subsidiaries for refusing to negotiate a license to four of its patents. [Source: PCWorld]

The computing giant has in a complaint Monday in the U.S. District Court for the District of Delaware asked that Priceline be barred from using the patents without authorization, besides paying damages for the patent infringement so far and reimbursement of costs and attorneys' fees. It has also asked for a jury trial.
Priceline could not be immediately reached for comment.
IBM has charged Priceline and subsidiaries such as Kayak and OpenTable of infringing its patents relating to methods for presenting applications and advertising in an interactive service, a method for preserving state information on previous interactions of a user on a website, and an improved way for signing-on .
In attempts to develop the Prodigy online service, launched by IBM with partners in the 1980s, the inventors of U.S. patents 5,796,967 and 7,072,849 developed new methods for presenting applications and advertisements in an interactive service that would take advantage of the computing power of each user's PC and reduce demand on host servers, such as those used by Prodigy, IBM said in its filing.
U.S. patent no. 5,961,601 was developed as part of IBM's bid to find a better way of preserving state information in Internet communications, such as between an online merchant and a customer, according to IBM.
IBM said it had notified Priceline in a letter in October 2011 that it was infringing the '967, '849, and '601 patents. It subsequently informed Priceline that it also infringed the '346 patent. "Priceline has refused to engage in any meaningful discussion on the merits, resorting instead to delay and non-responsive answers," IBM said in the filing.
IBM has a large patent portfolio of over 81,500 U.S. patents. In 2014, it added 7,534 patents, more than any other company, according to the annual tally of U.S. patent awardees compiled by analysis firm IFI CLAIMS Patent Services.
---
Read article HERE | SOURCE: PCWorld