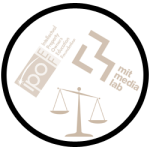 Each year the IPO hosts one of the best nights of the year, celebrating a new National Inventor of the Year, recognizing another Distinguished IP Professional for a lifetime of commitment to the industry, and awarding children and teens for creating videos that explain the importance of intellectual property. This year the event will take place at the Smithsonian American Art Museum & National Portrait Gallery, which is the location of the Old Patent Office Building in Washington, DC. The event begins with cocktails at 7pm and is followed by a dinner and awards ceremony that will begin at 8pm. For more information please visit 2014 IPO Education Foundation Awards Dinner.
Source: www.ipwatchdog.com & www.ipoef.org

On Tuesday, December 9, 2014, Dr. Hugh Herr will be named Inventor of the Year for 2014 by the IPO Education Foundation. The Inventor of the Year award is given to an inventor whose creations have made a significant impact the economy or quality of life. Dr. Herr is head of the Biomechatronics research group at the MIT Media Lab where his research focuses on creating bionic limbs that emulate the function of natural limbs by bringing together the fields physiology and electromechanics. Dr. Herr is being honored for his work on the BiOM® T2 System.
On Tuesday, December 9, 2014, Judge Richard Linn of the United States Court of Appeals for the Federal Circuit will be named the 2014 Distinguished IP Professional by the IPO Education Foundation.  According to the IPO Award is given to an individual who has demonstrated extraordinary leadership in the IP community and a lifetime commitment to invention and innovation. Judge Linn has seen the industry from a variety of vantage points through his distinguished career, and in so many different ways he is one of us. To read our recent interview with Judge Linn please see Judge Richard Linn, First and Foremost a Patent Attorney.
Read full article HERE | SOURCE: IPWatchdog
More info: 2014 IPO Education Foundation Awards Dinner